FIXSING SYSTEM
-to wall or to DIN rail by an accessory; directly to cable by screws(the accessory and the screws are supplied together with the C.T.
MEASURING TRANSFORMERS
-The double terminal entry allows short circuit links to be fitted when it is necessary to disconnect the measuring instrument from
the transformer without damage to CT, or for easier termination to ground of the CT.
TRANSFORMERS ELECTROINC USE
-These transformers are used for measuring current from 25A to 800A, cl.3-cl.0.2s.The peculiar characteristic of these transformers
is the high number of turns in the secondary cable. This makes it possible to have a very low secondary current,
suitable for an electronic measuring circuit.
The secondary current can be seen as voltage across a resistor. The resistor, of low power and cost, is directly fitted onto the printed circuit.
-Application
-Protect motors, UPS, and similar
-measuring instruments(current probe)
-Insulation voltage between primary and secondary elements 4KV, Frequency 50/60Hz.
-Other characteristics on requirement.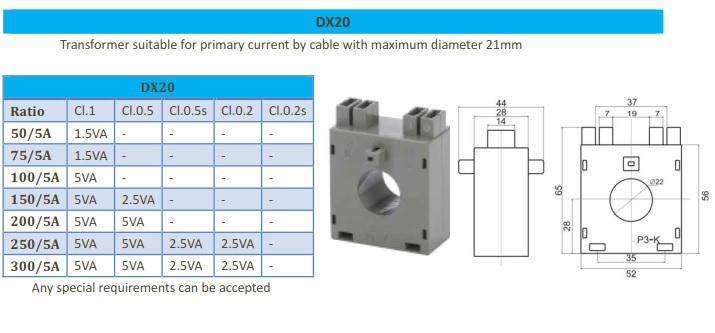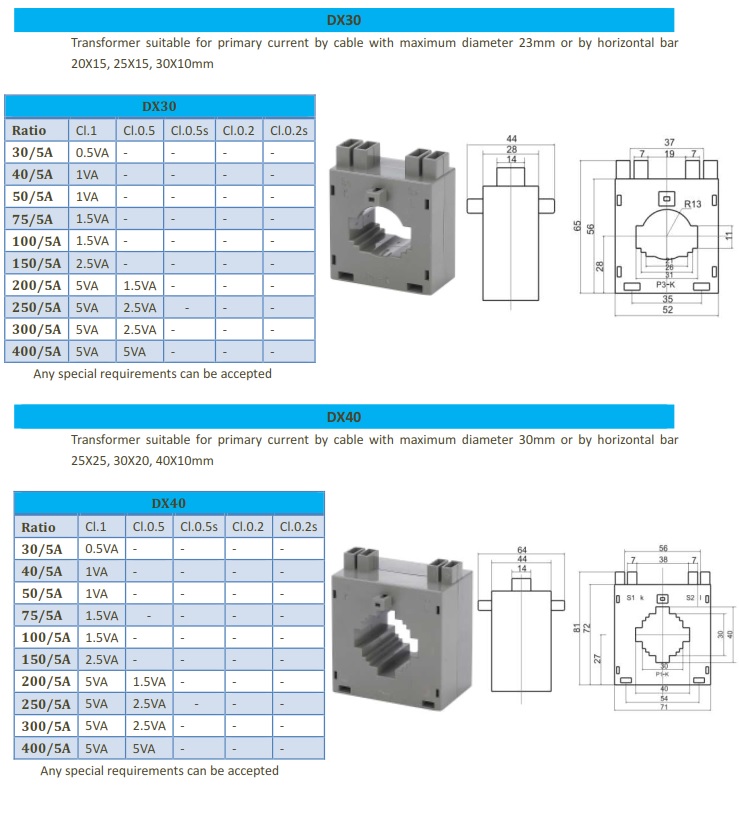 Exactly match Lovato Current Transformer, DM0T DM2T DM3T DM4T DM5T DM1TA DM2TA DM3TA DM4TA.